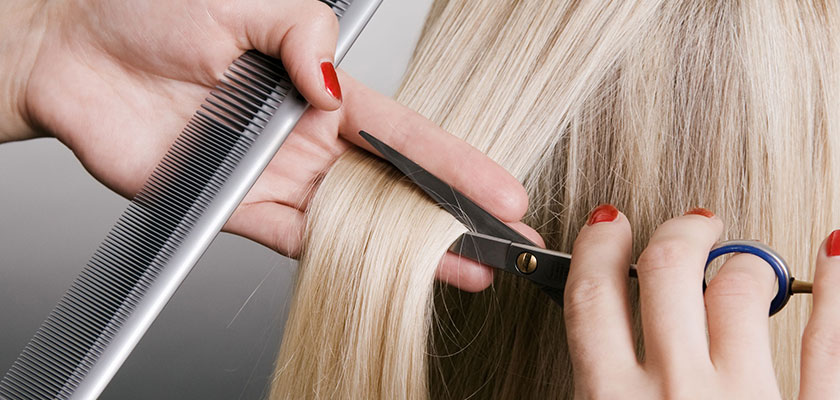 Keratin treatment and a Brazilian blowout are hair smoothing treatments that temporarily coat the hair's outer layer to smooth the hair, enhance shine, remove frizz, and decrease blow-drying time.
Other than the name and the ingredients you use to get the job done, there isn't much difference between them. We can say they are like Coke and Pepsi.
If you are looking to straighten your hair, you must be wondering, which is better, Brazilian or Keratin?
We are going to look at how the two compare and guide you in choosing the right one. After reading this, you will know whether you should go to a Brazilian or keratin treatment salon.
Terminologies out of the way
Before we proceed, let's first cover a few terminologies and understand what they mean. The Brazilian blowout is a brand name of a smoothing treatment product with its own specialized chemical makeup. In contrast, keratin treatments are smoothing treatments that contain the protein keratin made by different brands and manufacturers.
The Brazilian blowout
Now that is out of the way, let's proceed.
The Brazilian blowout has developed its smoothing treatment using plant-based amino acids as the active ingredients. This means the Brazilian blowout doesn't contain keratin to achieve its smoothing results.
The blowout puts a protein coating on the hair that helps reduce volume and bulk as well as curl. If you don't want a lot of density or curls, this is the direction you should take.
The Brazilian blowout makes an excellent alternative if you have tried the Japanese straighteners or relaxers in the past without success.
While the treatment is excellent, its major downside is that it doesn't coat your hair with a protein or seal or penetrate the hair like keratin. Due to this, your hair is at great risk, especially if you don't take good care of the hair or wash out the hair too regularly.
If you regularly get these treatments, your hair can become over-proteins, and when your hair suffers a protein overload, it feels dry and brittle.
To prevent your hair from being too brittle or dry, you need to consult your stylist, who will recommend the best products. For best results, use high-quality conditioners, shampoos, and styling products at all times.
Keratin treatment
The keratin treatment works slightly differently from the Brazilian blowout as the keratin molecule is smaller than the amino acid protein. Thus, the keratin penetrates the individual hair strands replenishing and repairing them from the inside out.
Keratin treatments are healthier for your hair as they add keratin molecules that fortify the hair internally and externally. Keratin will also make your hair stronger and more manageable.
Although the treatment washes out over time, you can make it last longer by using the right treatments and providing it with excellent home care.
Keratin treatment is also customizable so that you can give your hair your desired curls. You also don't have to worry about overdoing it as the hair will take the keratin it needs and leave the remainder to wash away.
Which is better, Brazilian or keratin?
The choice will depend on you. If you have overly curly and overly voluminous hair, keratin treatment will be right for you as it's known to calm unruly hair, creating a much straighter and sleeker appearance. The treatment will also reduce hair volume and make the hair easier to manage.
If your hair is already straight or fine or thin, keratin treatment wouldn't be right for you. Instead, you should get the Brazilian blowout from a reputable Brazilian blowout salon.
Your choice will also depend on how soon you want the results. If you want instant results, get the Brazilian blowout. On the other side, if you aren't interested in fast results, go for the keratin treatment, which takes up to 72 hours for the treatment to work completely. Hypno